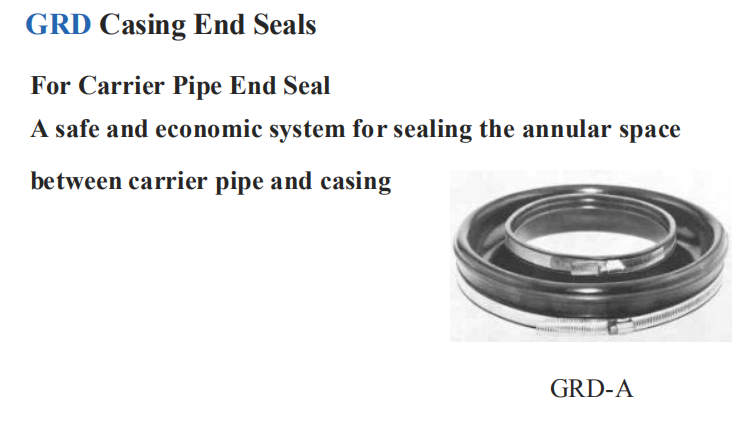 For safety reasons carrier pipes are installed inside casing sleeves wherever pipes are being laid under roads, railways or rivers.
It is important that the annular space is kept dry in order to reduce the risk of corrosion. Our various types of casing end seals
constitute a safe, clean and cost effective solution for new installation or retrofitting. Casing end seals are installed easily and
rapidly. They are pulled over the outer edge of the casing and the carrier pipe, and are secured in place by stainless steel straps
and clamps. All casing end seals are made of materials that are highly resistant to ageing and have excellent mechanical strength.
We are constantly adding new types to our large range of casing end seals. Should the types we offer not be suitable for your application,
please do not hesitate to contact us. We will then make your special "problem" a part of our development work. Casing end seals, however,
are not suitable in cases where water exerts pressure. We recommend to use LINK-SEALS instead. Every casing end seal is supplied in a
ready-to-install condition including suitable fastening straps and clamps.