Natural Flange End Gas Filter Separator
When the gas contains both solid particles and liquid particles, it is necessary to use a filter separator to remove it. Filtration separators generally refer to solid impurities in the filtered gas and liquid particles in the separation gas. These separators are used for a wide range of applications, including the removal of lubricating oil from process gases and the removal of impurities in the natural gas pipeline upstream of a pressure regulating station.
Working Principle
The working process of this filter separator is divided into three phases:
The first stage: the use of gravity separation principle - this phase of the flow from the inlet pipe into the separator tube, the impact of gas on the surface of the cylinder or filter support the gas flow rate is reduced, the particles affected by gravity are separated out.
The second stage: the use of filter filter principle - this stage has a number of replaceable and washable filter elements, its purpose is to remove the smallest solid particles, and condensed into a mist so that it is maximized in the third stage Remove it.
The third stage: Using the principle of blade separation - This stage is a set of blade separators whose purpose is to remove liquid particles and the separated dirt is collected in the separator reservoir bag.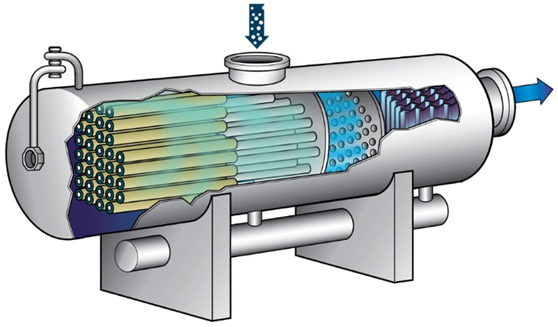 1. Allow Maximum Working Pressure: 9.9Mpa
2. Working Temperature: -20~+60℃
3. Large Filter Area, Low Pressure Loss, Easy Cleaning
4. Collecting Liquid (dust) Cavity with Discharge Valve
5. With Differential Pressure Gauge Interface, Differential Pressure Table Filter Head Can Be Installed with Quick Start Structure, Which Can Quickly and Easily Open and Close the Filter
6. Cleaning, Replacement of Filter is More Convenient
7. Connection: 180 Degrees Straight or 90 Degree Right Angle
8.Flange Standards: HG/T 20592~20615, GB/T 9115~9119, ANSI B16.5
Filter Element
Material: Stainless Steel Screen and Felt Polyester
Filter Accuracy: 5μm, 10μm, 20μm, 50μm
Filter Efficiency: Reach 99.9%
Filter Element Type: G1.0-G1.5-G2.0-G2.5-G3.0-G4.0-G4.5-G5.0-G6.0-G8.0-G10-G12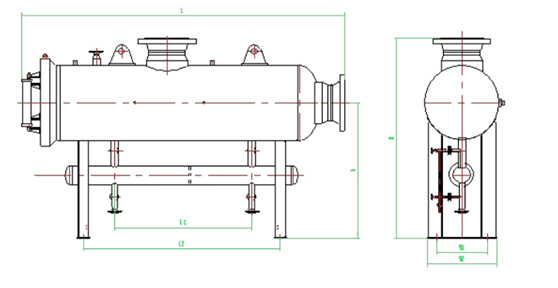 Type

DN

PN

Diameter

mm

Main Size

L

h

H

YGJ-150

150

1.6~10MPa

426

2550

1200

1665

YGJ-200

200

1.6~10MPa

426

2560

1200

1680

YGJ-250

250

1.6~10MPa

620

2700

1200

1715

YGJ-300

300

1.6~10MPa

700

3115

1300

1900